Port St. George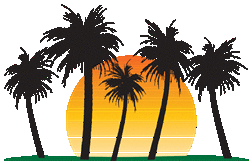 The Development

The developer of Port St George, RUFO Investments Limited (RUFO), is a privately owned company with an enviable reputation for integrity that has been earned during a period of over 20 years of trading in property investment and development.
RUFO has secured the site for Port St George under contract, paid a substantial deposit to the vendors from its own resources and enhanced the value of the site considerably by obtaining the consents required for the development.
Extensive surveys and studies were carried out in support of the planning application including environmental studies, topographical survey, boundary survey and bathymetric studies.
Consultations with the local island population and utility companies were also undertaken.
The Port St George development is fully permitted.
The site consists of approximately 950 acres (385 hectares) of privately owned land which is located in northern Long Island.
It represents one of the best investment opportunities available within the safety and security of the Bahamas Permission has been granted for the development of:

224 unit Langham Place 5 star Resort Hotel and Spa.
Robert Trent Jones II Golf Course and Country Club.
640 slip marina.
1217 residential units.
Mixed use, commercial and retail space.